Sublime & traditional Thai curry
Try the delicious 'Khao Soi' in Chiang Mai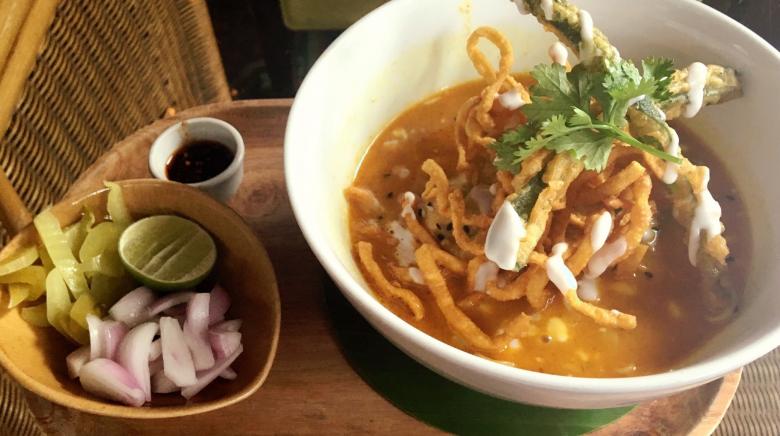 As an Englishman in Southeast Asia, I consider myself fairly familiar with curry in contrast to fellow Anglo Saxon travellers. I am indebted to my country's fascination with Indian and Thai food. For instance, yesterday, I ate a Massaman curry that two Canadian girls found to be too spicy and one American girl declared was her 'first ever curry' - while I ate it without a second thought. Having a 'proper curry' is a regular affair back at home and I'm not sure I've ever gone one month without eating one.
That was why I was so excited to visit Chiang Mai. This small city sits in the heart of Northern Thailand, a region well known for its traditional 'khao soi' (pronounced 'cow soy') curry. It is a Burmese-influenced dish that has since become a Thai standard in the hilly Northern region. I had never even heard of it before and I was desperate to try it. Pad Thai is a wonderful dish, but it will never beat the towering culinary heights of Thai curry. 
Fortunately, in Chiang Mai, you don't have to look hard to find a good 'Khaoi Soi'. It's on nearly every menu and it's unbelievably cheap. I paid 160 baht (about £3.60) for probably the best curry I have ever had. I ate at Ginger & Kafe, but not entirely out of choice. It was simply the nearest food place once the rain started. However, it's a beautiful restaurant and I have since returned three times.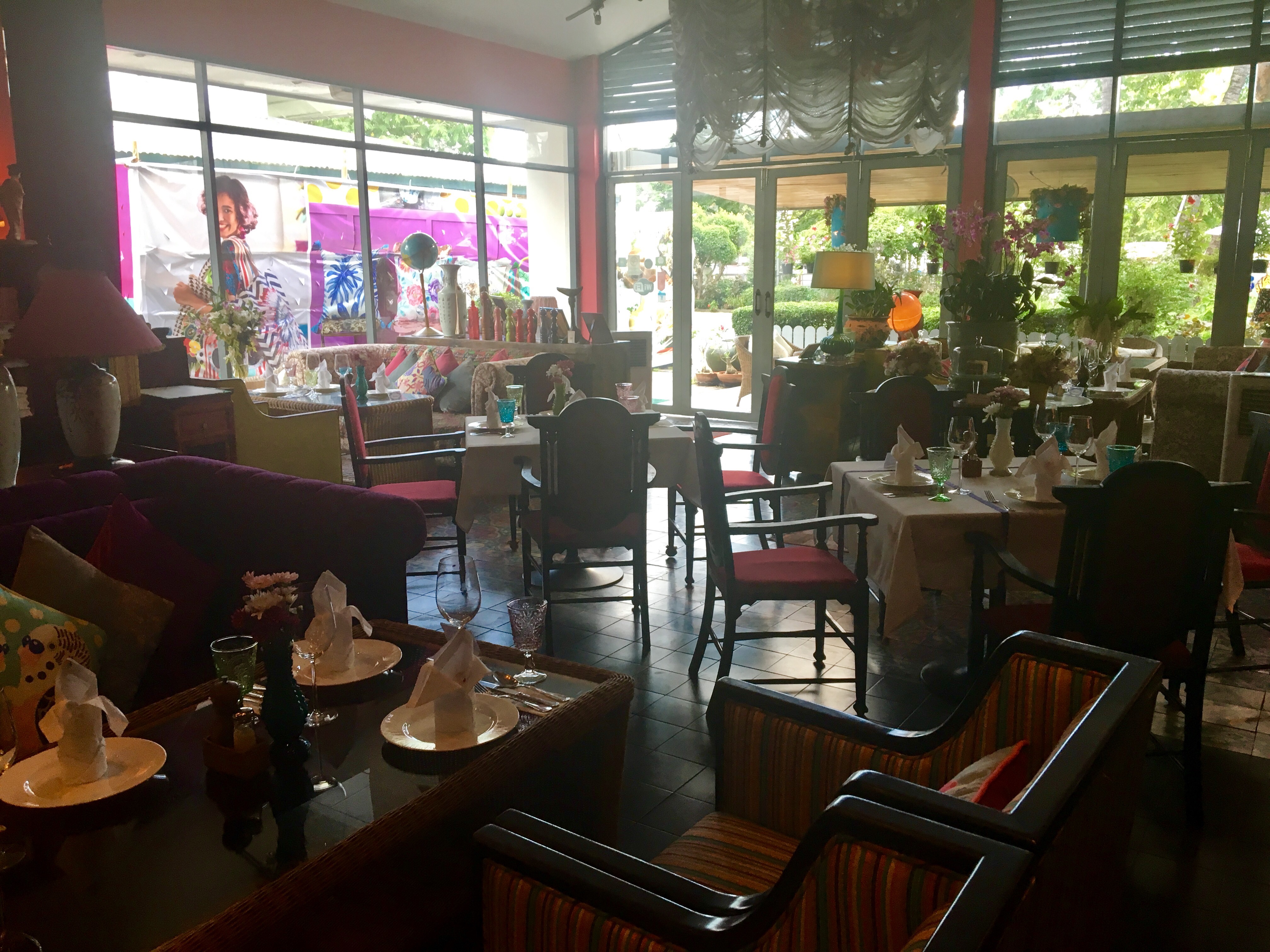 Their 'Khao Soi' was unbelieveably good. Thick noodles and pieces of succulent chicken sat in a bowl of curried coconut cream sauce, while a mass of crispy noodles rested above the surface. It was topped off with crunchy, fried leaves of Morning Glory. The sauce was a brilliant orange colour - spicy, creamy and delicious. I could have drunk it by the pint.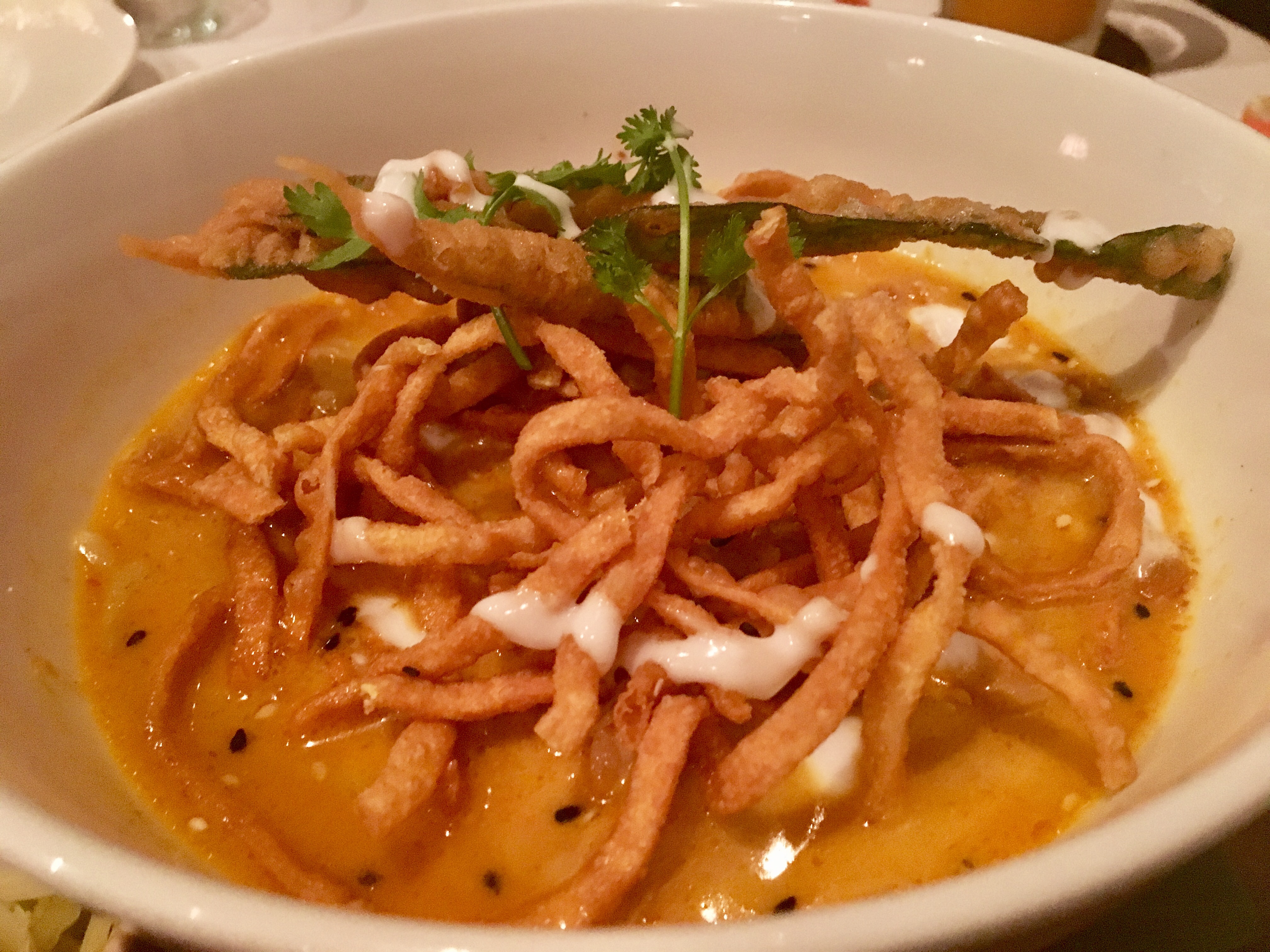 The curry also came with the 'Khao Soi's traditional garnish: lime, shallots, pickled cabbage and chilli jam. I even spent a couple of minutes afterwards just thinking about how great it was.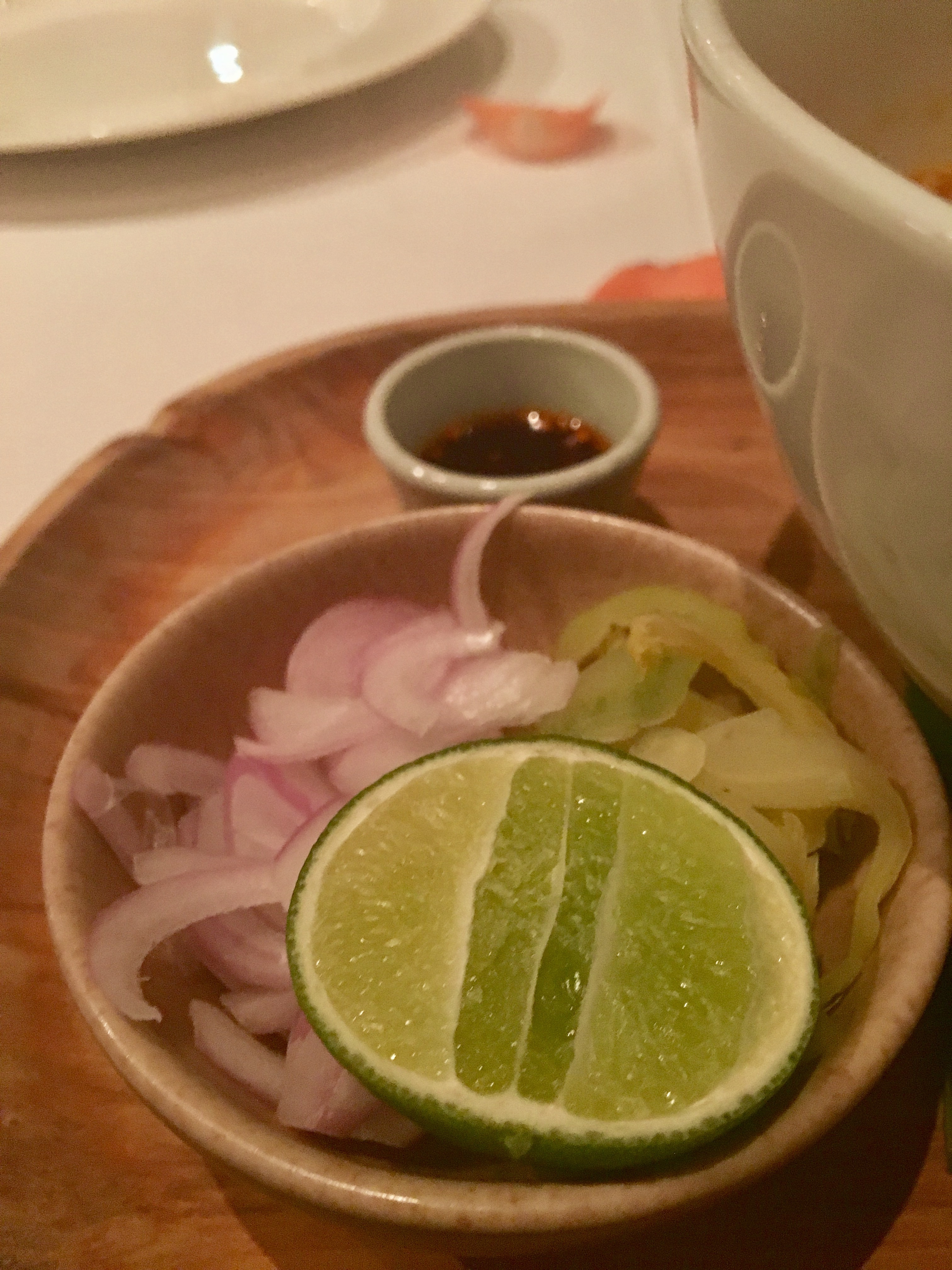 I certainly didn't look graceful while I was eating. The crispy noodles are very long and they are dripping with sauce. Your best hope is to haul them out one by one with chopsticks and pray that nobody is watching you chomp your way through them. This meal also taught me that you don't in fact need beer and naan bread to enjoy a curry. 
The incandescent orange sauce was also a dangerous game to play with my clothes, especially white t-shirts. I learnt that the hard way, although at least now I get to take home a reminder of my favourite meal. 
When I returned to Ginger & Kafe last night for my fourth 'Khao Soi', a lady kindly informed me they were fully booked. You can imagine my devastated look as I told her that it was fine. They always say not to fall in love with something that you can't get back home, but I think it's too late now. Chiang Mai is the land of mountains and elephants - but, more importantly, it is the land of great curry.